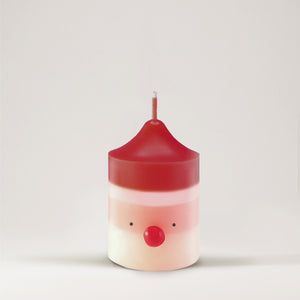 With its classic red and white color scheme and adorable rounded shape, this Santa Claus-shaped candle will fill your space with the festive atmosphere, making it a cherished part of your seasonal celebrations for years to come.
Ingredients: soy wax, white beeswax. dye
Size: 7.8cm H *5cm D
Weight: 105 g
All candles are handcrafted, slight variations in size, weight, and color may occur.